Tricia Heuring is a curator, arts organizer, and educator. Her curatorial practice is balanced between individualized support for emerging artists and building systemic change in the nonprofit arts sector. Tricia is the co-founder of Public Functionary, a multidisciplinary arts and exhibition platform now in its seventh year of programming. Tricia holds a BA from Macalester College and an MA in arts management from St. Mary's University of Minnesota. She teaches arts entrepreneurship and curatorial practice at the Minneapolis College of Art and Design and the University of Minnesota. Currently, Tricia serves as the Board Chair of the Metropolitan Regional Arts Council.
Tia-Simone Gardner is an artist, educator, and Black feminist scholar. Her creative and scholarly practices explore interdisciplinary strategies and engage ideas of ritual, iconoclasm, and geography. She holds a BA in Art and Art History from the University of Alabama, Birmingham, and In 2009 she received her MFA in Interdisciplinary Practices and Time-Based Media from the University of Pennsylvania. She received her Ph.D. in Feminist Studies from the Department of Gender, Women and Sexuality Studies at the University of Minnesota. She is currently working on a project on Blackness and the Mississippi River as well as working on a photographic/writing project with her mother about the houses that the women in her family lived in the post-bellum South.
Esther Callahan is a Curatorial Affairs Fellow at the Minneapolis Institute of Art (Mia). In her work at Mia she demonstrates measurable impact on the development of Diversity, Inclusion, Equity, and Accessibility (IDEA) work affecting professional exchanges internally and externally. She is contributing to the museum field through gender and racial equity research around inclusive and thoughtful data collection. She is co-curator of the 2019 "Mapping Black Identities" and "Mapping Black Identities: 3 Films" exhibitions and founder of the Curatorial Advisory Committee at Mia which seeks to develop recommendations on curation, labeling, and programs in an IDEA representative way by including internal voices consistently invisible in museums. She took an untraditional path to museum work and holds a BA in Gender, Women, and Sexuality Studies with a minor in Social Justice Leadership from the University of Minnesota, which helps her bring a different, yet dynamic and essential, perspective on museum work.
Betsy Carpenter is an independent curator, writer, and educator. Currently a lecturer in the Art Department at the University of Minnesota, she previously worked as a curator of visual arts at the Walker Art Center from 2001–2013. Exhibition highlights from her time at the Walker include Frida Kahlo (2007); Robert Irwin: Slant/Light/Volume (2009); Hélio Oiticica/Rirkrit Tiravanija: Contact (2010); and Absentee Landlord (2011), a show she curated with filmmaker John Waters. Prior to the Walker, Carpenter served on the curatorial team responsible for the Solomon R. Guggenheim Museum exhibition, Robert Rauschenberg: A Retrospective (1997).
Daniel Atkinson is an arts educator and programmer who was formerly the Director of Education and Public Programs at the Contemporary Arts Museum Houston and the Associate Curator of Education and Interpretation at the Walker Art Center. His focus is on global art education, programming, and their histories, seeking to expand the range of what art and curation can mean outside of exhibitions. He has spoken on education and programming at the MCA Chicago, the Art Institute of Chicago, and others. He holds a BA in Studio Arts from the University of Minnesota, an MA in Art Education from New York University, and (soon) an MS in Leadership in Museum Education from Bank Street College.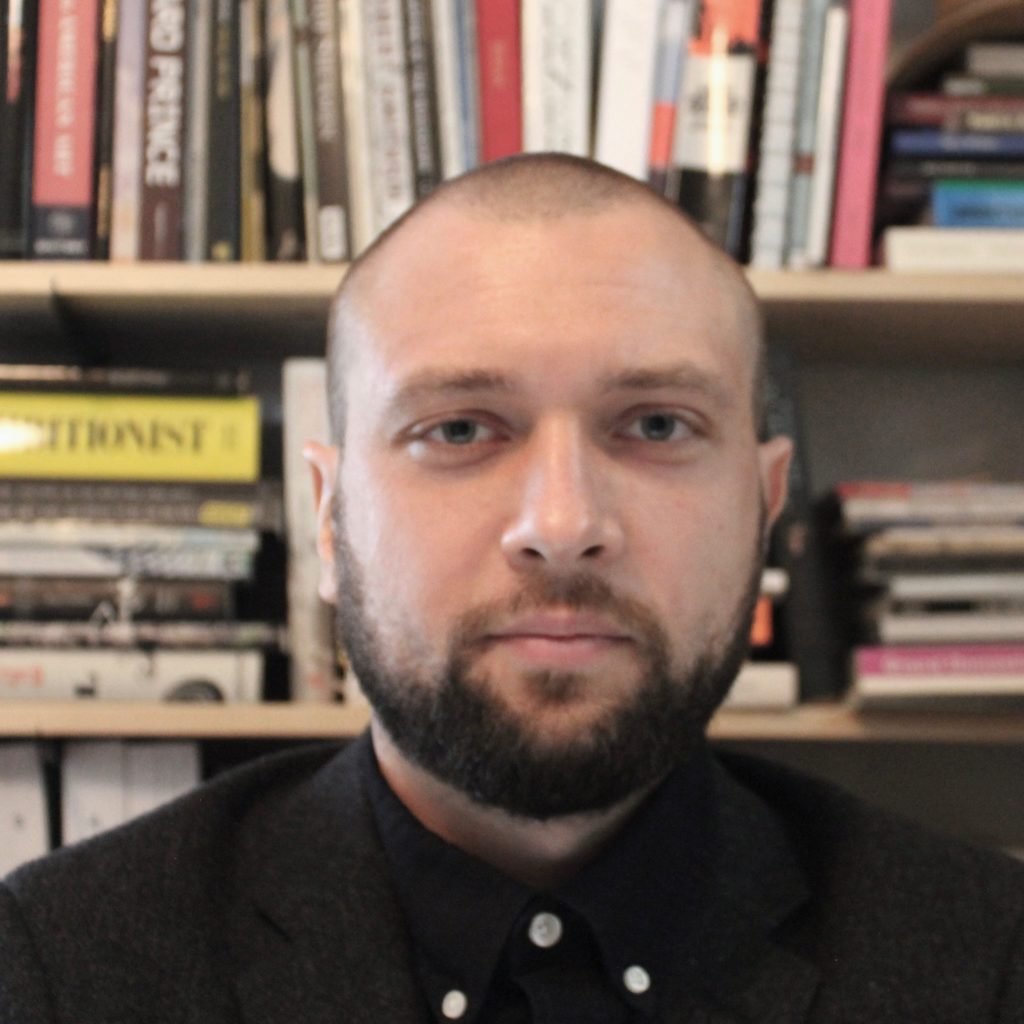 Keisha Williams is the Curatorial Department Assistant and Artist Liaison in Contemporary Art at the Minneapolis Institute of Art (Mia). She holds an MA in Visual Arts Management and Curating (2017) and an MA in Art Gallery and Museum Studies (2015). She is co-curator of the 2019 "Mapping Black Identities" and "Mapping Black Identities: 3 Films" exhibitions and founder of the Curatorial Advisory Committee at Mia. Keisha is a contributing author to the publication "Accessibility, Inclusion, and Diversity and Critical Event Studies" (Routledge, 2019). She believes that everyone has a vital voice in the curatorial process and that it is important to examine and dismantle historical power dynamics and embrace co-curation.
Christopher Atkins is an independent curator, writer, and photographer who lives in Minneapolis. For more than ten years he has curated dozens of one-person and group exhibitions, site-specific installations, and artist-in-residence programs as Minnesota Artist Exhibition Coordinator at the Minneapolis Institute of Art (2009–2015), as Curator of Exhibitions at the Minnesota Museum of American Art, (2015–2019), and as guest curator at other local and national venues. His curatorial practice is guided by interests including how exhibitions are a platform for sharing personal, cultural, and historical narratives. He holds MA and MRes degrees in Visual Cultures from Goldsmiths College, University of London and a BA in Art History from the College of Wooster.
Michelle Westmark Wingard is a curator, installation-based photographer, and arts educator. She is Professor of Art and Gallery Director of Bethel University's two exhibition spaces. In her fourteen years of programming exhibitions, Westmark Wingard has worked with more than eighty artists in a diverse range of media. Her curatorial projects often seek to create experiential and participatory opportunities exploring themes of memory, memorial, perception, and interconnection. Previously, she was Assistant to the Gallery Director in Pratt Institute's Department of Exhibitions and she had the opportunity to work with Creative Time and A.I.R. Gallery. Westmark Wingard holds an MFA in photography from Pratt Institute, Brooklyn (2006).